Meet the Team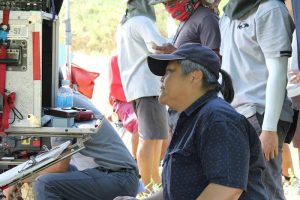 Pakinee "Pak" Chaisana
Having spent thirty years in the industry, Pak has a mountain of experience in the film industry. Pak actually worked on the famous Oscar-winning 'Killing Fields' in the mid-1980s and has worked on numerous projects since. Her philosophy has always been to pursue the broadest range of projects and ideas.
Thidarat "Kaew" Pakchanakorn
Thidarat has worked in the movie industry for over a decade now and is known for her pragmatic mind. She has worked on several films as well as high-end commercials. Her aim is to work with the rest of her team to develop A Grand Elephant, and to build on its already excellent reputation.